Kingsway-Lambton Art Show & Sale 2018
• Artists' Profiles - 2017
• Artists' Profiles - 2017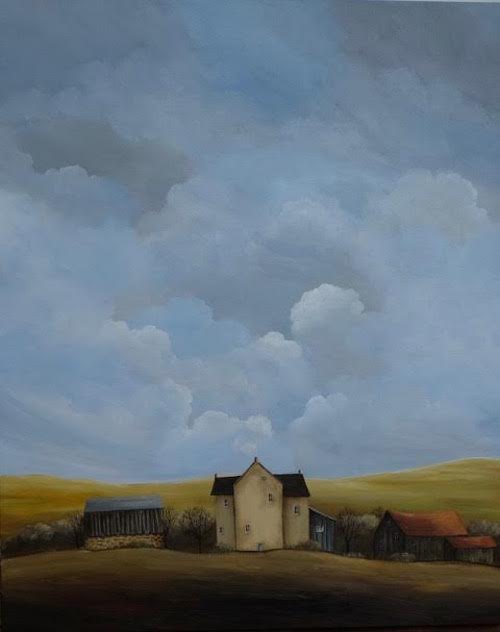 Featured Artist
Michele Rose
I am inspired by the beauty and ruggedness of rural Canadian and British landscapes, creating memories of home and simpler times gone by and peaceful countryside one can escape into.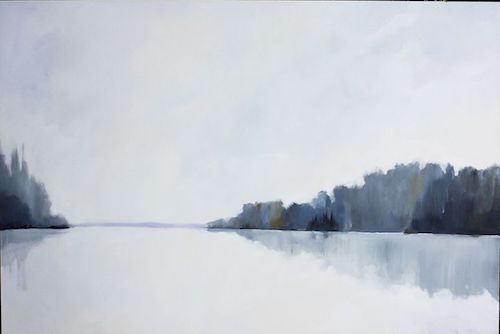 John Adams
I have always been attracted to the great outdoors. Traveling by motorcycle, these visuals are even bigger than you can imagine. I paint what I see and what I remember, not in any particular order.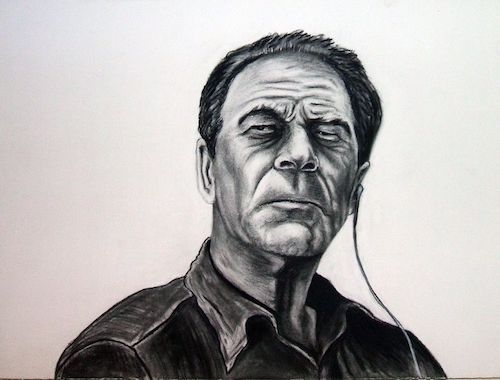 Brandon Anderson
My art is driven by two main concerns: dramatic photo realistic drawings of film noir stills and oil paintings of the Canadian landscape executed in a style informed by the sketches of The Group of Seven.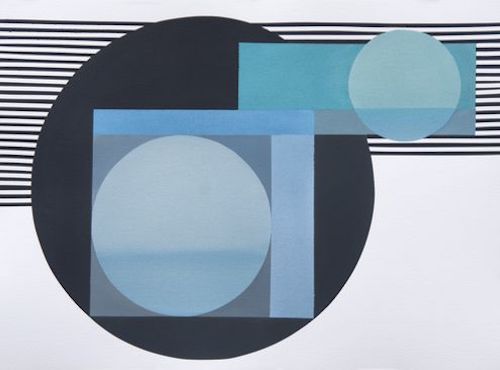 Vera Bobson
Design, colour and shapes excite me and I paint ideas that intrigue, stimulate and engage me. Every painting begins with my four goals in mind: challenge the traditional, explore my vision, use colour expressively and be fearless.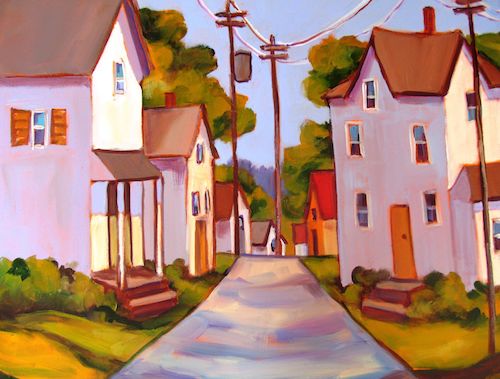 Marlene Bulas
The joyful, colourful and contemporary paintings of Marlene Bulas are inspired by the beauty of Georgian Bay, rural country roads, small towns and villages, nature, places she has travelled and people she has met.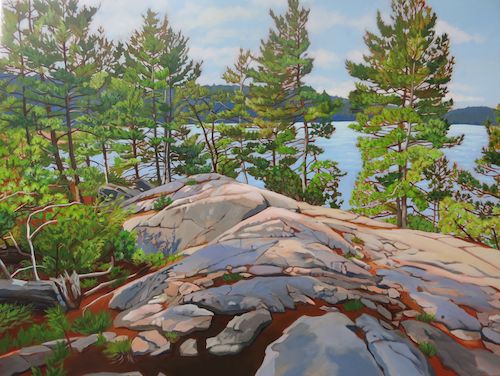 Anna Clarey
Anna is a professional artist who paints vibrant acrylic Canadian landscapes, interpreting scenes visited on her travels. Anna is represented in galleries throughout Ontario and her work hangs in private and corporate collections world wide.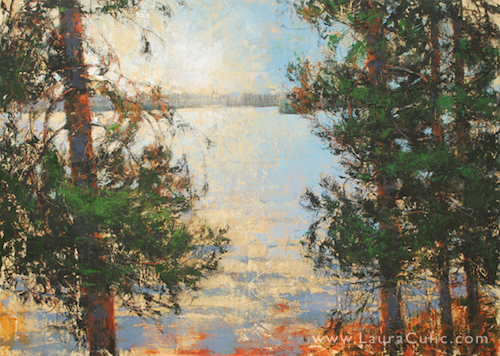 Laura Culic
My paintings, whether representational or abstract, are my response to my love for the wild and rugged land of the Canadian Shield and also to my passionate commitment to environmental conservation.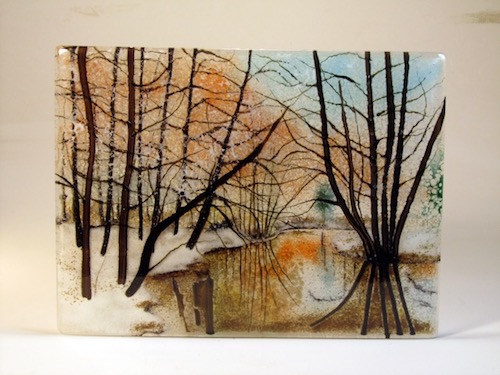 Jerre Davidson
I am particularly drawn to moving water which is a primary element in the Canadian landscape and much of my recent work in glass seeks to share the changing mood and rhythm of this landscape.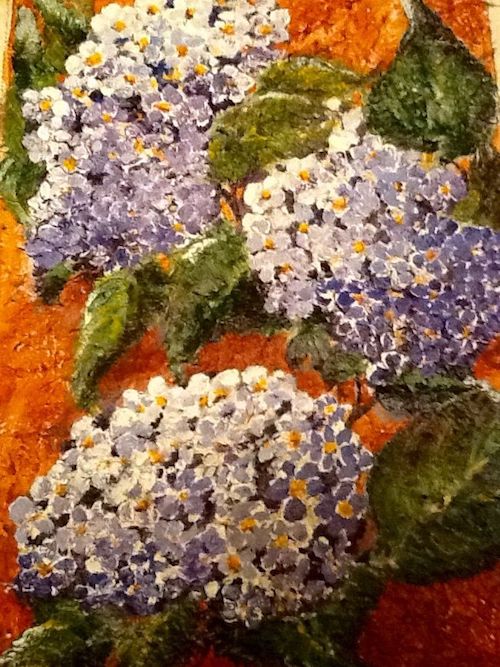 Dorothy Donley
Having studied in Provence, France under internationally acclaimed artist Cynthia Costello, Dorothy's work takes on a more "Impressionistic" and European style. Through colour, texture and theme, Dorothy hopes to bring visual pleasure to all.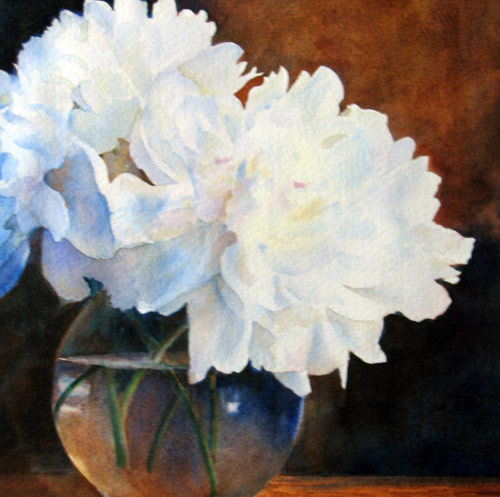 Ann Fullerton
Expressing my love of the natural world has been a lifelong passion. I see painting opportunities all around me.My love of nostalgic items is often featured in a still life.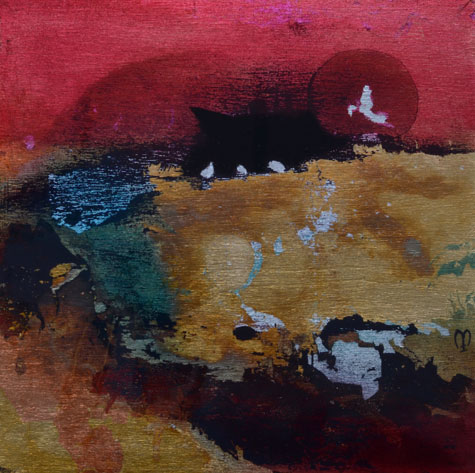 Mary Hanson
Mary Hanson's dreamlike abstract landscapes are created using gold, silver and copper foil and each piece is imbued with a sense of colour unique to her upbringing in the Australian outback.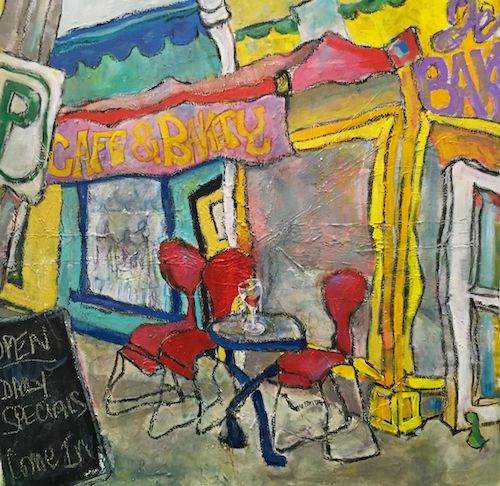 Darlene Hassall
I want the viewer to stop, take another look, to laugh, or smile and say I've been there, where is that? It's anywhere you want it to be. It is whomever it reminds you of.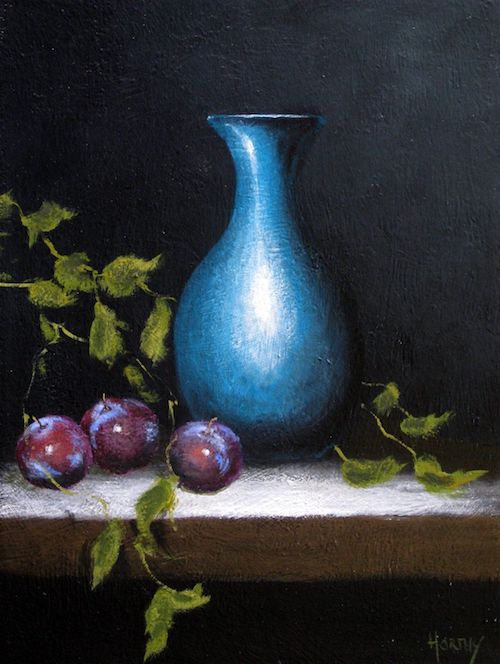 Nandor Horthy
My approach to painting is fairly traditional, but not always purely representational. I combine very realistic elements with an abstract view of reality. While sometimes dramatic, I generally strive for peaceful, calming beauty in my work.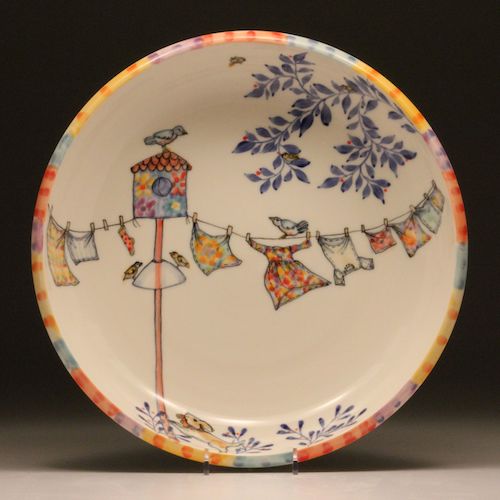 Hyde and Aitken
Kate Hyde and Thomas Aitken collaborate to create ceramics that are designed to be both practical and visually intriguing. Their whimsical imagery references a variety of sources; including theatre, poetry and textiles.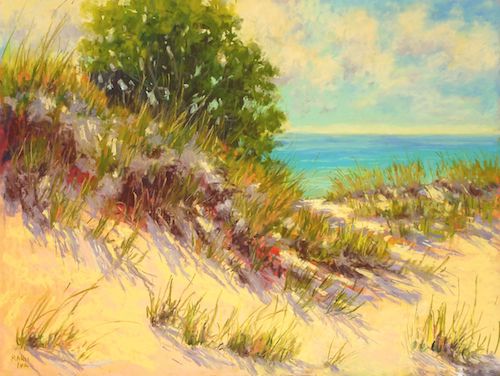 Maria Iva
The subjects of my paintings are simple nature scenes found all around Ontario. I am inspired by sunlit scenes with vibrant colours and I try to pass on this excitement to my viewers.
Ciba Karisik
Creating something grand from humble, I paint objects that keep our memories fresh and communicate messages across time.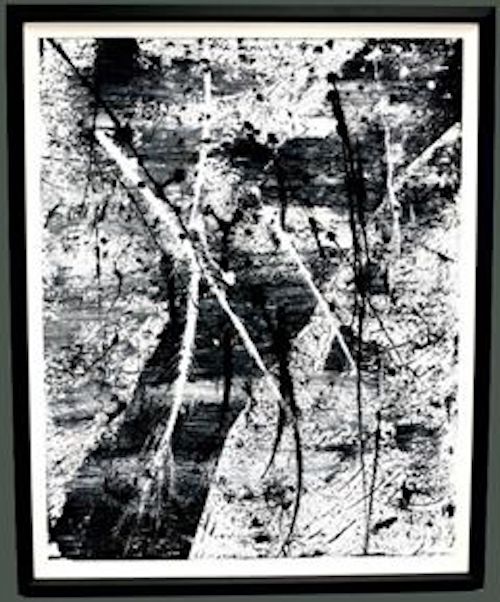 Yunus Khan
My art is an amalgamation of sound (music), colours (nature) and a will to have more fun in my life. It is non-conceptual and free of any restraints.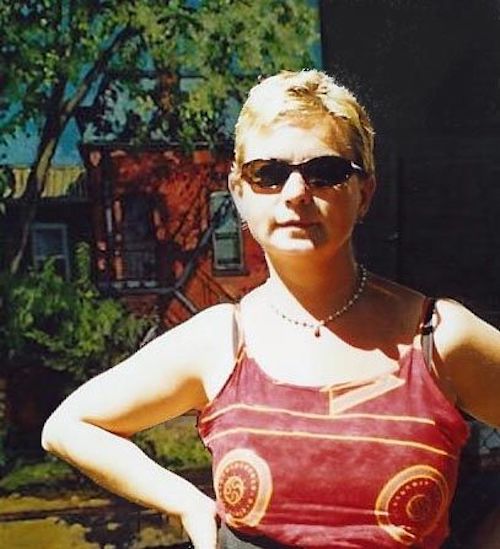 Marzena Kotapska
The arts have always been part of my life. My work focuses on the fluid junctures of nature/culture and city/country as well as my own position with regard to them.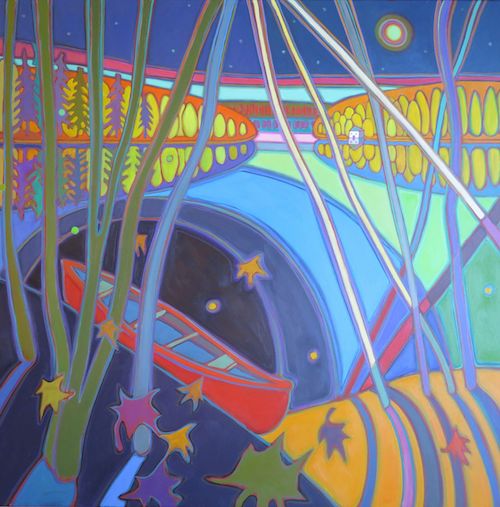 Darlene Kulig
The designer in me loves shape and colour while the artist in me explores personal connection. Whether painting a landscape or a streetscene, I challenge myself to slow down and enjoy the world around us.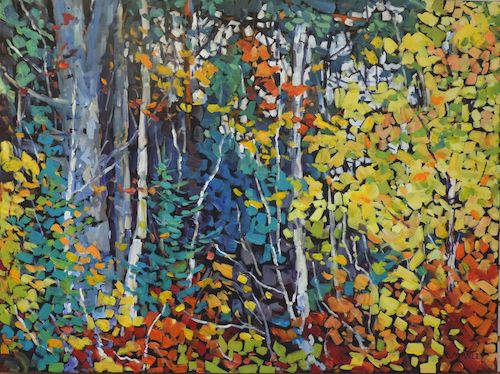 Lucy Manley
My goal is to capture the landscape and express my feelings and emotions through oil painting. Bold use of colour with loose, rapidly executed brushstrokes, capture my impressions on canvas.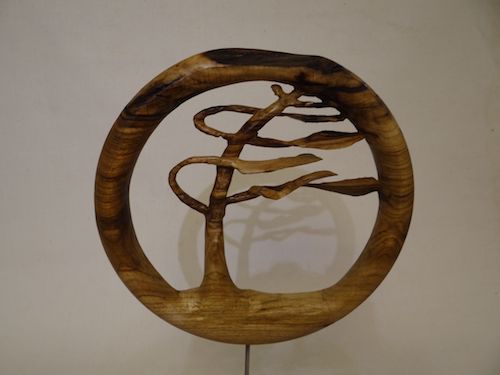 Jennifer McKinnon
Playing Hide and Seek, I search for wood's hidden beauty. I saw, turn, carve and hone using sight, sound and scent to coax out a piece that acts like art and performs a function.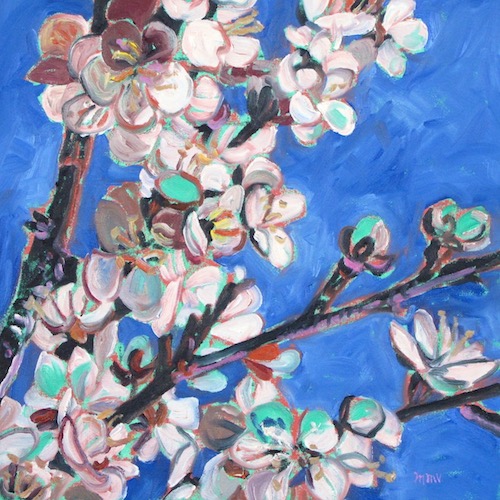 Mary McLorn Valle
My paintings explore the themes of unfolding energy and renewal. Tightly cropped blossoms, buds, blooms and branches constantly inspire me and serve as contemplation points for vibrant and free-flowing meditations on canvas.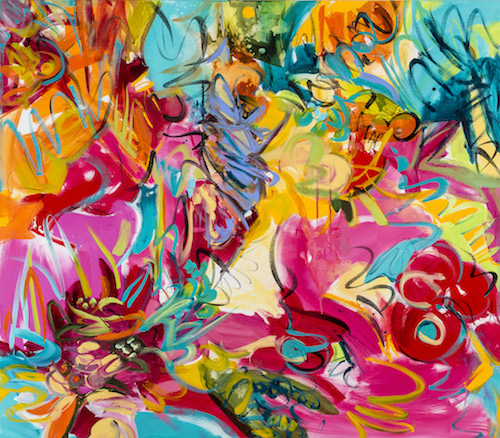 Wendy Moses
Colour makes or breaks a painting. Using acrylic on canvas, Wendy strives to bring beauty and joy into the realm of her abstracted vision. Art becomes a total experience for the viewer to behold.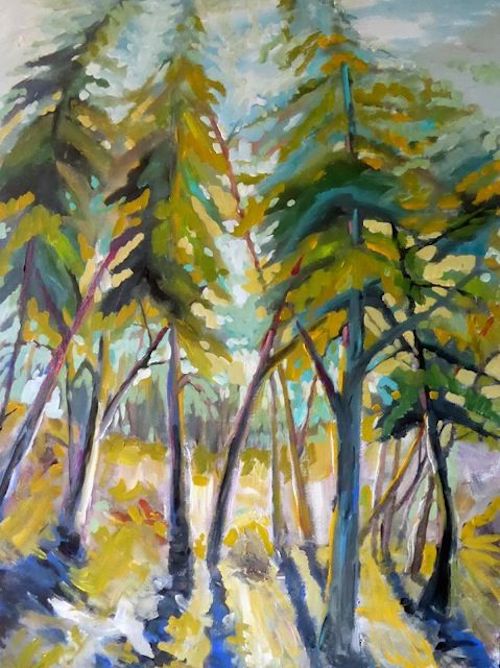 Marlene Pape
The best part of painting is getting into 'the zone', then you lose track of time, get completely lost in the process and only realize that hours have passed by the soreness of my back.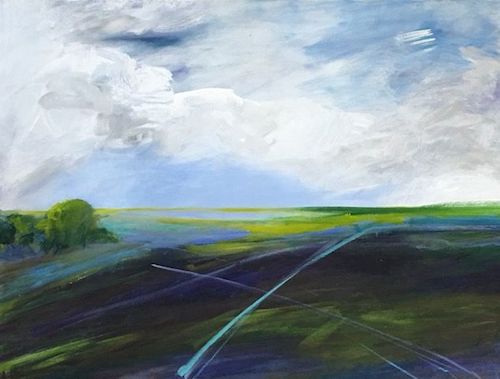 Rhoda Payne
As an Expressionist painter, I create canvases that have impact and are filled with energy and optimism. Whether loosely representational or purely non-objective they contain vibrant colour, forceful line and brushstrokes, luscious drips and powerful contrast.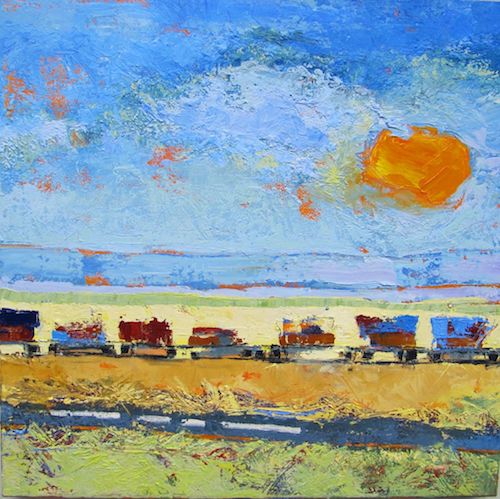 Christine Proctor
I paint abstracted landscapes filled with colour, texture and stylized shapes. By simplifying the scene into primary, essential forms, I invite the viewer to fill in the details with their own mental images and experiences.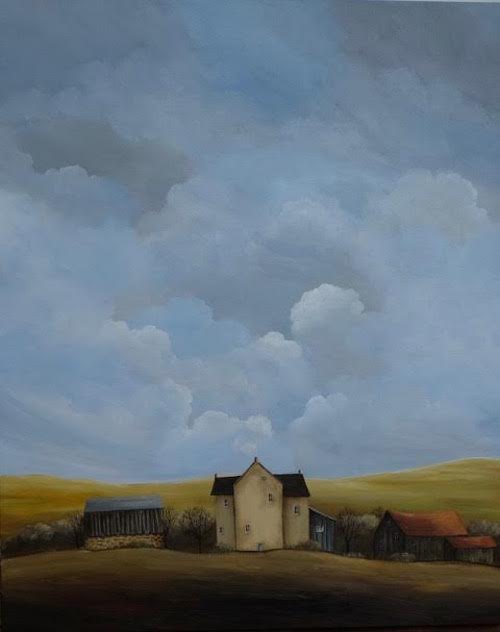 Michele Rose
I am inspired by the beauty and ruggedness of rural Canadian and British landscapes, creating memories of home and simpler times gone by and peaceful countryside one can escape into.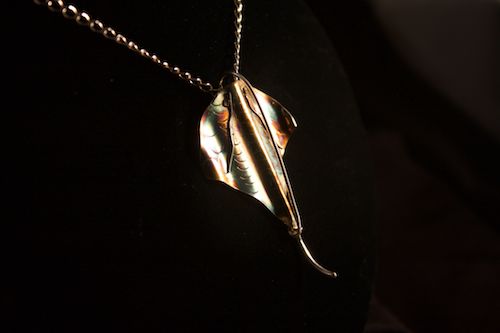 Ron Smith
Through his interest in Celtic, Egyptian and galactic-inspired design, Ron Smith has developed an intriguing, unique style. Each piece of hand-crafted silver jewellery takes hours to create and no two are ever the same.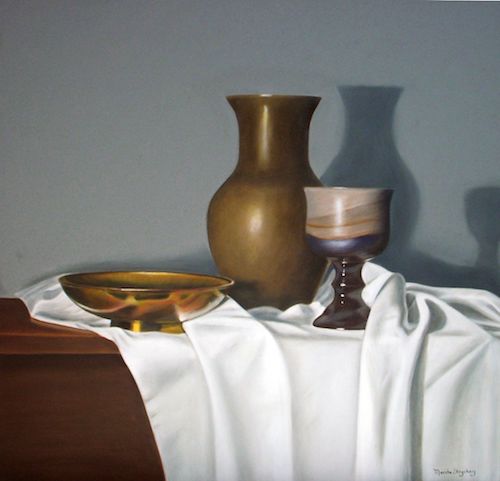 Marsha Strycharz
My paintings are about light and how it interplays with reflective, transparent and opaque surfaces. I use a limited palette and limited subject matter to accentuate the effects of light.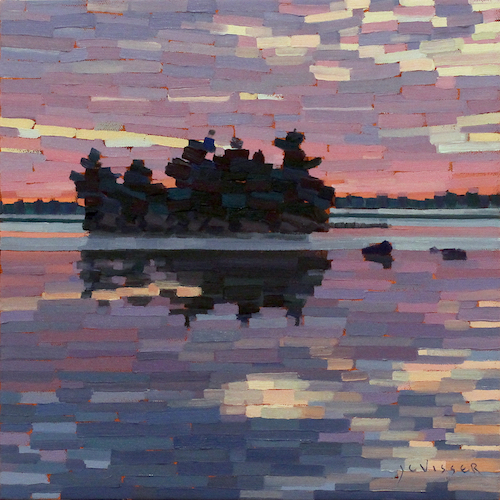 John Visser
My paintings express a desire to evoke the sense of serenity and beauty that nature instills in me. Rural and wild places induce a meditative calm, a removal from the distractions of everyday life.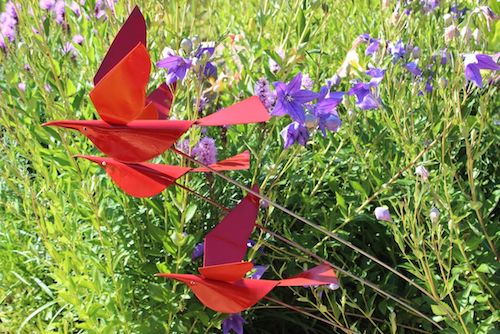 Tod Waring
Tod Waring designs and crafts unique metal pieces for the garden and home. His own designs include plant and flower sculptures, garden stakes, trellises, railings and wind driven whirligigs.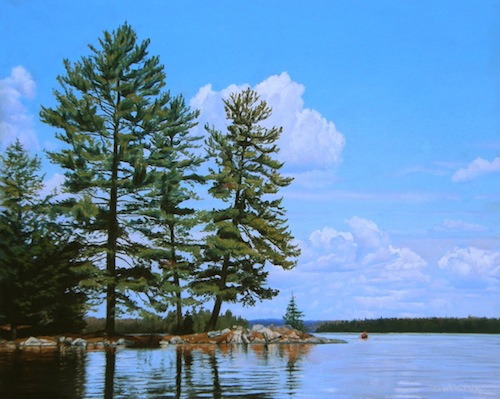 Dan Werstuk
Dan's painting evokes the feelings of peace and tranquility and focuses on the impact of changing light and weather on sky and water and scenery.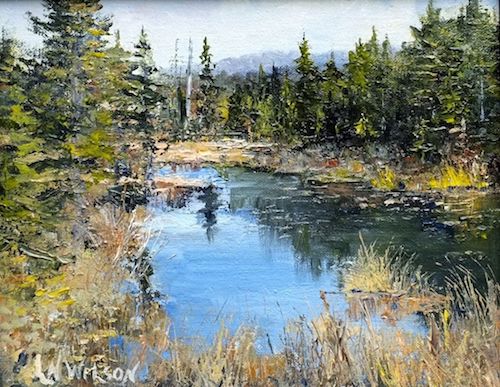 Lloyd Wilson
Lloyd Wilson is a full time Canadian artist who paints landscape images using oil on canvas/linen. "Inspiration is everywhere in this wonderful country. How fortunate we are."
---
Art for goodness' sake
The ART SHOW is one of many church activities.
Sign up for our CHURCH Newsletter in the box below.