Youth
Youth
Youth, grade 7-9 and above gather Sunday mornings to learn about Jesus.
We watch and discuss videos in the context of the Bible and our lives. Sometimes we do participatory exercises or skits, etc. Every week, we spend time hearing about each others lives, sharing our successes and our sorrows. And we eat….always.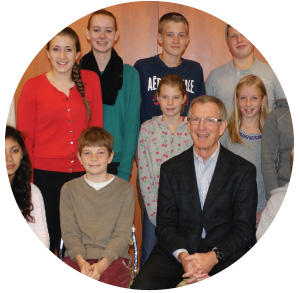 Our Purpose
To have a community of encouragement and love.
To learn about our faith and, in particular, about Jesus.
To wrestle with the important issues in our lives.
Our goal is to build a loving and supportive community where it is safe to be the person God intended us to be. We have wide-ranging conversations that are rooted in the Bible and let each person explore their own faith.
Get Involved
Come to Kingsway-Lambton Sunday morning at 10:00. We participate in the service of worship until the Lord's prayer and then we head upstairs to our our remote space.
Youth Leadership
Leadership opportunities are available for students in Grade 9 and up.
Get involved, help young children, and earn volunteer hours. Please let us know if you're interested.