The Art Show & Sale is an annual fundraising event that supports those in need in our community. It is also a unique opportunity for emerging and established local artists to display and sell their work in a community atmosphere. Thank you for supporting our 22nd annual Art Show and Sale in April 2019...our best yet!
The event is put on by Unit 1 of the United Church Women (UCW) with the responsibilities being shared according to interest and expertise. Each year, specific charities are reviewed and chosen by the UCW.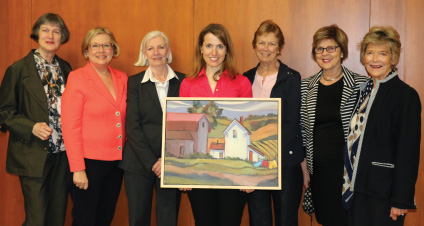 Our volunteers are key to making this show a success. We welcome members of the church community to volunteer by selling tickets, finding sponsors or helping on the day of the show. Anyone who is interested in assisting can contact any member of Unit 1. We call for volunteers through the church bulletin, the Carillon and announcements made on Sunday mornings. Join us as we grow the Art Show & Sale while raising money for those who need it.
We invite everyone to come and enjoy the show in support of local artists and people in our community!
Click here for more information on the artists, sponsors and dates!
Save