Youth, Grades 7 and above gather Sunday mornings to learn about Jesus.
We start by checking in, sharing our successes and our sorrows and playing icebreakers. We also eat snacks, as that was one of the main parts of Jesus' ministry. Most importantly, we hear and discuss how the gospel message impacts us. We invite you to come and join us. There will always be those who will join us for the first time, but that will never be your last!!!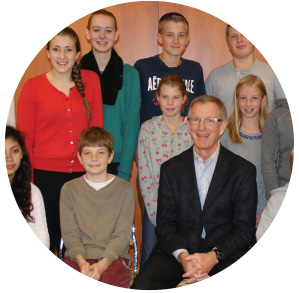 Our Purpose
To have a community of encouragement and love.
To learn about our faith and, in particular, about Jesus.
To wrestle with the important issues in our lives.
Our goal is to build a loving and supportive community where it is safe to be the person God intended us to be. We have wide-ranging conversations that are rooted in the Bible and let each person explore their own faith.
Get Involved
Come to Kingsway-Lambton Sunday morning at 10:00. We participate in the service of worship until the Lord's prayer and then we head upstairs to our our remote space.
Youth Leadership
Leadership opportunities are available for students in Grade 9 and up.
Get involved, help young children, and earn volunteer hours. Please let us know if you're interested.
Are you a parent of a child 0-18? We would love your feedback! Interim minister Leanne Ketcham and the Family Christian Education committee are passionate about serving our families and helping all of us grow in faith and love of God. Please take this short survey to share with us your valuable perspective as we plan for the fall!

https://www.surveymonkey.com/r/BMFCW86