Online Art Show & Sale
March 25 - April 3, 2022
Thank you! We are delighted with the success of our 2nd virtual Art Show & Sale, and with your support - art lovers, artists, sponsors and our community - we will be able to support many worthwhile charities again in 2022.
Stay updated on our final results, the winners of our "Art for Charity" draw, and information about 2023. Subscribe by visiting kingswaylambtonartshow.ca.
Click here to see the charities that the Art Show & Sale has supported.
Some interesting facts about the Art Show & Sale: What You Need To Know.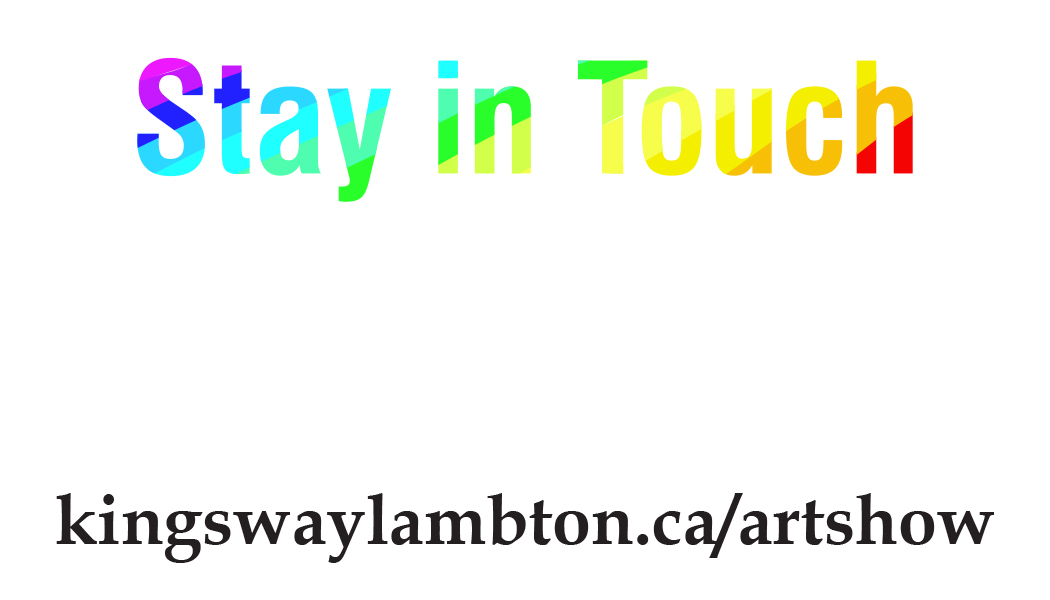 Follow us on social media:
The Art Show is one of many church activities. Sign up in the box below to receive weekly email updates on activities at Kingsway-Lambton United Church.