Charity Art Show & Sale
March 25, 2023
The 25th Art Show & Sale is going to be in-person at Kingsway-Lambton United Church, 85 The Kingsway.
We hope you can join us and have a coffee or tea, meet the artists, see their work and just browse. To keep up to date on new developments, please subscribe by visiting kingswaylambtonartshow.ca.
Because of Covid restrictions, our 2021 and 2022 shows were virtual. Thank you to our sponsors, our artists and art lovers who bought their art, making our virtual shows very successful fundraisers.
All of the proceeds of the Art Show & Sale go to charities that support those in need. Click here to see the list of charities that the Art Show & Sale supports.
For more information and for some interesting facts about the Art Show & Sale: What You Need to Know.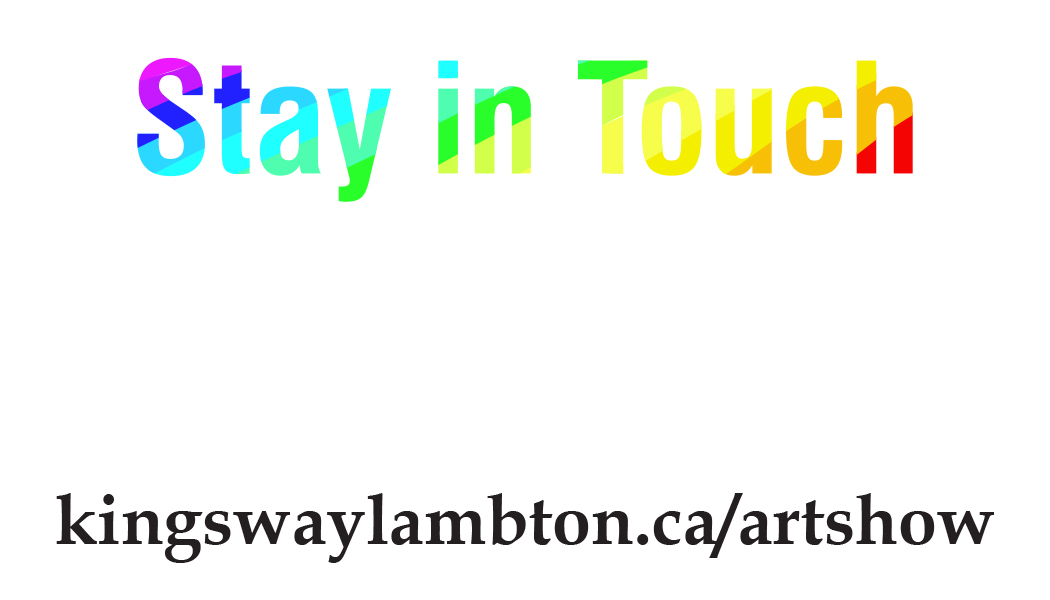 Follow us on social media:
The Art Show is one of many church activities. Sign up in the box below to receive weekly email updates on activities at Kingsway-Lambton United Church.