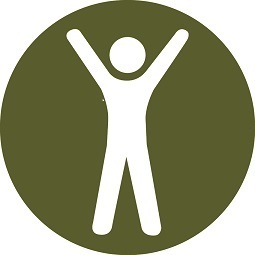 Save to your Calendar
Please join Rev. Kerry, Mary Prime, and Sarah Keating for a series of 10 wellness evenings from Wed. Feb. 12 to Wed. April 15. Come to one or come to all! Make 2020 a year of health, happiness and love!
If you plan to attend any of the 3 dinner-provided nights, please email Sarah ([email protected]) or Mary ([email protected]). However, all are welcome, expected or not.
Feb. 12 - NUTRITION with dinner served at 6:30pm, followed by a presentation on Canada's latest food guide, discussion, and prayer. End time no later than 8pm.
Feb. 19 - INTRO TO YOGA with Eric Prime, 7-8 pm
Feb. 26 - Ash Wednesday Service, no Wed. Wellness
Mar. 4 - AVOIDING RISKY SUBSTANCES, 7-8 pm
Mar. 11 - MANAGING STRESS, 7-8 pm
Mar. 18 - HEALTHFUL EATING, focused on plant-based eating, dinner provided, 6:30-8 pm - kindly RSVP
Mar. 25 - IMPROVE YOUR SLEEP, 7-8 pm
Apr. 1 - SOCIAL CONNECTNESS, 7-8 pm
Apr. 8 - PRAYERFUL WAYS, 7-8 pm
Apr. 15 - EAT, PRAY, LOVE & WRAP UP, dinner provided, 6:30-8 pm - kindly RSVP