Kingsway-Lambton recognizes and observes both Communion or The Lord's Supper and Baptism. These sacraments are opportunities to share God's love for us as proclaimed in the acts of bread and a cup, and in baptismal water.
Communion or The Lord's Supper
All are welcome to receive Communion, including children, in keeping with God's place for everyone at His table.
We use bread, including gluten-free options, and non-alcoholic juice. Communion, or The Lord's Supper, is celebrated on the first Sunday in Advent, during the Christmas Eve service, on the first Sunday in Lent, on Palm Sunday, on the last Sunday in May, and at other times throughout the year. We take communion to home-bound members of the community, following the Communion in the church.
Baptism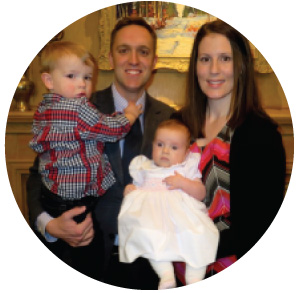 You do not have to be a member of our church to have your child baptized at Kingsway-Lambton.
Baptism is performed to allow your children to grow-up knowing they are loved unconditionally.
We have several baptism services throughout the year. If you are interested, contact the church office and we will discuss the different options with you. Baptism occurs during a Sunday worship service and is done together with our church community, welcoming these children into the community of God's love. Baptism is performed by a minister in partnership with the child's parents. Baptism follows Jesus' path to bring children into hope and life.